Remember when I said I'm back? And then I wasn't back? Well I might be back now in the blog world!
I HAVE NEWS. Soon I'll be putting on actual pants and actual shirts and LEAVING MY HOUSE IN THE MORNING to go to a new studio on the
Monroe Street Market Art Walk!!
I'll be joining the likes of
Katie and Stitch and Rivet
and the gals at
Wild Hand Workspace
and couldn't be more thrilled/terrified!!!
In other news, I made these for bridesmaid gifts for a lovely soon-to-be-bride:
This labradorite
pendant
really came to life on this heavy gold plated chain:
A new series of Turquoise Starburst pieces:
And I'm in love with this
pretty
lady: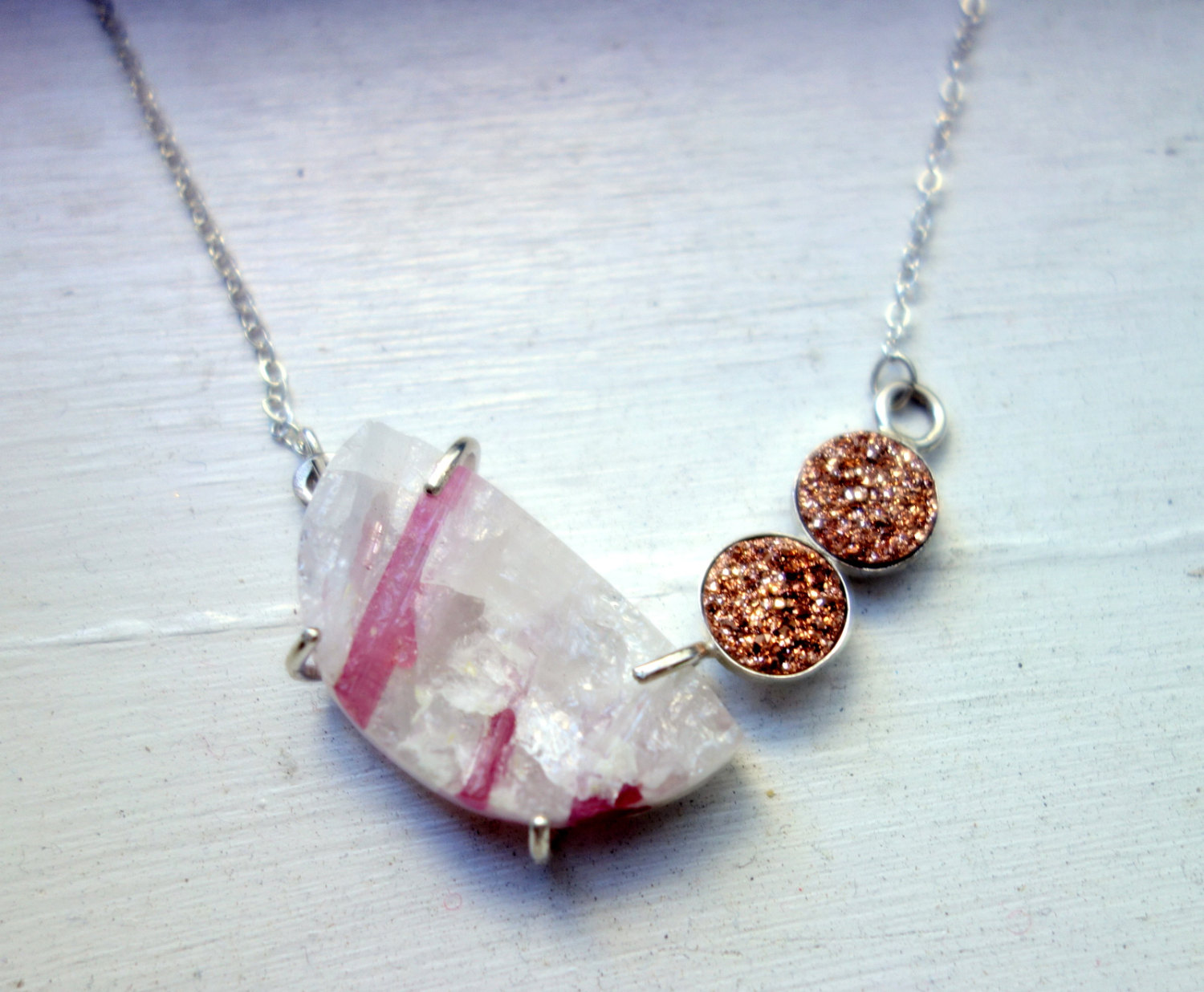 Lastly,
Nido
is my new favorite place to eat/drink.
Stay tuned to see the evolution of the new space!!