Already I failed at blogging every day.
Whatevs.
I went to Staples today and in a moment of weakness, bought this delightful
product
from the one and only Martha Stewart, along with
these
and
this
.
This is what it's supposed to look like: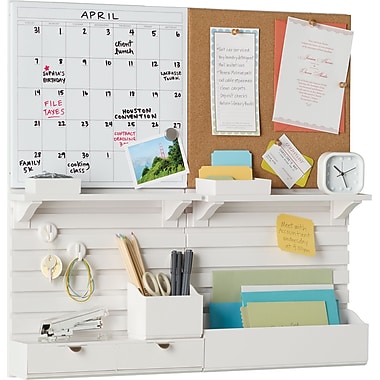 But this is what mine looks like:
Clearly I have some work to do, a one thousand more hooks and shelves to buy. It's such a great design! And has a little built in bubble level in the back of the mounting piece!! and little sticky circles so you can stick it to the wall as you are nailing it in place!!! THANKS MARTHA!
While Ben's been watching football all day, I dabbled in some new designs. Like an ear cuff: